Oct
10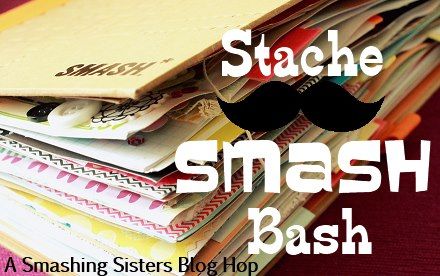 Welcome everyone to our SMASHING BASH
This is our second Blog Hop and if you adventured from Karyn's you are following instructions well!
I personally have really had nothing to do with moustaches before this blog hop.
I saw them on pages...and thought, hoe could I use them, well not today!
I made this cute page using my new digi's
I hope you like
This digi all started with a quick email from Lizzie and a couple of hours drawing session that produced this stunny but dashing gentleman from the earlier year!
This month is all about Moustaches....
Manlie, rocking moustaches....
So for this blog hop I made a NEW set of digital moustache stamps
For participating in the blog hop, you will have a chance to win a $20 gift certificate from my Etsy Shop AND the new Mustache digi from
Angie Delarie
!
Please leave a comment letting me know if you would use these digi's and on what kind of smash page....Remeber (HEADS UP) I always love the most creative answer
Are you lost? Don't worry, here's the order:
YOU ARE HERE ——>
ANGIE
<—— YOU ARE HERE
The drawing will end 10/17 at noon (PST – Pacific Standard Time). Good luck everyone!